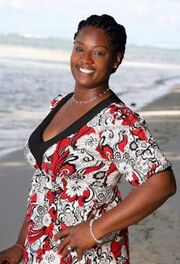 My favorite Survivor castaway(s)
Cirie Fields 
Natalie Anderson
Kelley Wentworth
Cydney Gillon
Stephenie LaGrossa
Sandra Diaz-Twine
Michaela Bradshaw
Christy Smith
Tina Wesson
Michele Fitzgerald
Helen Glover
Gina Crews
Natalie Cole
and alot of others!
My Favorite Season(s)
Heroes vs. Villains
Australian Outback
Micronesia
Pearl Islands
Cagayan
Blood vs. Water
David vs. Goliath
Kaôh Rōng
Cambodia
Game Changers
Thailand
San Juan del Sur
Marquesas
Borneo
My Least Favorite Season(s)
Worlds Apart
All Stars
Heroes vs. Healers vs. Hustlers
Redemption Island
Ghost Island
Caramoan
Edge of Extinction
Samoa
My Least Favorite Castaway(s)
Alicia Rosa
Clay Jordan
Jonny Fairplay
Osten Taylor
Gervase Peterson (S27 only)
Alicia Calaway (S8 only)
Debb Eaton
Brandon Hantz
Dave Cruser
Rob Mariano
Randy Bailey (S17 only)
Keith Famie
Clarence Black
John Cochran
Lindsey Ogle
Kass McQuillen
Alec Christy
John Rocker
Dan Foley
Rodney Lavoie Jr.
Will Sims II
Scot Pollard
Kyle Jason
Andrew Savage
Taylor Lee Stocker
Zeke Smith
J.T. Thomas
Brad Culpepper
Ryan Ulrich
Ben Driebergen
Wendell Holland
Nick Wilson
Jeremy Crawford
Rick Devens
and a few more..
Favorite One Time Players
Ramona Gray
Gretchen Cordy
Elisabeth Filarski Hasselback 
Rodger Bingham
Kelly Goldsmith
Lindsey Richter 
Teresa Cooper 
Gina Crews 
Tammy Leitner 
Jan Gentry
Helen Glover
Christy Smith
Darrah Johnson 
Christa Hastie
Julie Berry 
Leann Slaby
Angie Jakusz
Cindy Hall
Rafe Judkins
Sundra Oakley
Rebecca Borman
Stephannie Favor
Jenny Guzon-Bae
Cristina Coria
Earl Cole
Cassandra Franklin
Michelle Yi
Sherea Lloyd
Taj Johnson
Mick Shimming
NaOnka Mixon 
Jane Bright
Krista Klumpp
Stephanie Valencia
Edna Ma
Christine Shields M.
Stacey Powell
Kim Spradlin
Chelsea Meissner 
Sabrina Thompson
Lisa Whelchel
Laura Alexander
Laura Boneham
Katie Collins
Brice Johnston
Val Collins
Natalie Anderson
Jennifer Brown
Cydney Gillon
Michele Fitzgerald
Jessica Lewis
Ali Elliott
Desi Williams
Lauren Rimmer
Stephanie Johnson
Jenna Bowman
Natalie Cole
Kara Kay
Community content is available under
CC-BY-SA
unless otherwise noted.