"

Humans can be selfish, especially me.

"

–King Piccolo16
Hello, I am Noah, I am 13 yrs. old and live in Wisconsin. I have been a fan of Survivor ever since it started, and I own some dvds, and I LOVE the show. I hope that it stays on long enough until I can be on it.
I am completely obsessed with Survivor since I first watched it. I love the premise of the show. I think the producers had a moment of brilliance when they came up with the show. I think the same about The Amazing Race, "Undercover Boss", and "Big Bang Theory" . They are all great shows from CBS.
My dream job for the future would be something in the medical buisness. I have gotten strait A's in every class so far, so I think it's possible. I really hope Survivor is on long enough for me to be on it.
My biggest pet peeves are overly optimistic people. But I am a morning person (after I've had my coffee). I like the older seasons of Survivor and Amazing Race a LOT better than the newer ones. For Survivor, my favorites were 1 - 11. Amazing Race just got a tiny bit less "Wondertaculaful" over time.
I also like Dragon Ball Z and Naruto. I like going out in the wilderness and hiking.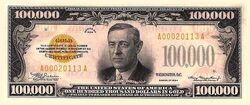 My favorite Survivor castaway(s)
My favorite Season(s)
My least favorite Season(s)
Favorite and most hated castaway in each season
My Top 5's
                                 BIGGEST VILLAINS
                                     FEMALES

5. Alexis Jones
                                      MALES

5. Shane Powers
3. Rob Mariano
1. Jon Dalton
                                  BIGGEST HEROES
                                     FEMALES

5. Cirie Fields
2. Sugar Kiper
                                      MALES

3. Rudy Boesch
                           GREATEST PHYSICAL PLAYERS

3. Terry Deitz
2. Ozzy Lusth
1. Rob Mariano
                           GREATEST STRATEGIC PLAYERS

4. Kim Spradlin
3. Rob Mariano/Russell Hantz Yes! We have a tie!
2. Yul Kwon
                           MAKERS OF THE DUMBEST MOVES

2. J.T. Thomas
                           MOST UN-DESERVING WINNERS

2. Tina Wesson
Community content is available under
CC-BY-SA
unless otherwise noted.