Jed Cummins Hildebrand is a contestant from Survivor: Thailand.
Along with friend Stephanie Dill, Jed was often viewed as lazy around camp. Despite trying to align with Robb Zbacnik to eliminate Shii Ann Huang, Jed's laziness was deemed to be hurting the tribe, leading to his elimination.
Profile
Retrieved from CBS.com
Born and raised by his parents, David and Carol, in Dallas, Texas, Jed Hildebrand grew up riding horses and taking family trips to go surfing and snowboarding. He attended Plano Senior High School, where he played football and soccer, lettering and winning state championships in both sports his senior year. Jed then went on to Baylor University in Waco, Texas, where he received a Bachelor of Science degree in Biology. While there, he played college soccer with both of his brothers and was a member of the Sigma Alpha Epsilon Fraternity. During his summer breaks, Jed spent time in Maui, Hawaii, working as a surf instructor, waiter and adventure sports consultant. He spent the summer of his junior year in college studying geriatric physiology and socialized medicine while traveling through Europe.
Jed is beginning his senior year as a dental student at Baylor College of Dentistry, carrying on the tradition of his father and two brothers, Brody and Sloan, all of whom are dentists. He has participated in Christian dental missionary work at remote villages and refugee camps in Cambodia and Thailand. Last winter, he provided care to villages and tribes in India while traveling on camelback with his brother, Sloan. He currently works part-time as a dental lab technician while attending classes. An avid sportsman, he enjoys wakeboarding, dirt bike riding, scuba diving, kayaking and sand volleyball. He can think of nothing better to do on a chilly winter day than to carve through the back powder bowls of the Rocky Mountains in search of cliffs to soar off. He credits his deepened sense of adventure to his time spent as a youth at the Christian summer sports camp, Kanakuk Kamp. Jed currently lives in Dallas, Texas. In addition to his two brothers, he also has one sister, Katherine. He is a member of the Prestonwood Baptist Church. His birth date is December 5, 1976.[1]
Survivor
During the tribe selection, Jed Hildebrand noticed that Jake Billingsley was picking castaways that were young and athletic. Sure enough, Jake would pick Jed to join him on Sook Jai. The tribe felt like they would dominate challenges over the older Chuay Gahn. When the tribe arrived at their beach, everyone dispersed doing their own thing. Most of the tribe was fixated on building shelter. Jed, however, was focused on getting food and water. At the challenge, Sook Jai was trailing. However, the tribe was able to catch up and eventually win when Ghandia Johnson stalled at the last puzzle station.
Jed, along with Stephanie Dill, did not help with the shelter. The pair opted to get food and water instead. However, they were viewed as lazy by the others. When the tribe sans himself, Stephanie and Robb Zbacnik went to get food, Jed said that five people was unnecessary to get food in a space the size of a kitchen. Jed and Stephanie also did not eat the food the tribe brought back. Jed and Stephanie preferred to sleep on the sand. However, Jed slept under the shelter during a rainstorm. Shii Ann Huang viewed the decision as interesting, but Jed didn't care. Sook Jai won the next two challenges, winning a large fishing net and keeping Jed safe.
Despite the net, the tribe was unable to get fish and felt lethargic. In the Reward Challenge, Sook Jai initially dominated the challenge. However, many players were disqualified for not being in the attack zone when they made contact. Jed was the last one out of the challenge. Chuay Ghan won their first challenge as a result and the assistance of red berets. The tribe was dejected by the loss, with Robb making a tirade about how they lost by a bunch of rules. After napping, Jed awoke to a missing fishing net. He and Robb searched for it, to no avail. Turns out Robb left the net in the ocean, hoping to catch some fish and it floated away. Chuay Ghan worked well together to win the Immunity Challenge, sending Sook Jai to Tribal Council. Robb actively tried to get Shii Ann voted out for being the weakest member. However, the tribe felt that Jed was lazy and it was deemed to be hurting the tribe. Jed was voted out in a 5-3 vote.
Voting History
Jed's Voting History
Episode
Jed's
Votes
Voted Against
Jed
1
Sook Jai Tribe Immune
2
Sook Jai Tribe Immune
3
Shii Ann
Erin, Jake, Ken,
Penny, Shii Ann
Voted Out, Day 9
Post-Survivor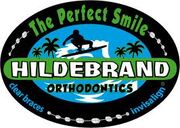 After graduating from dental school, Hildebrand opened his own clinic in Texas called Hildebrand Orthodontics. His clinic's logo of the center is patterned from the Survivor logo.
On September 6, 2009, Jed got married to his wife Kim.[2]
On January 9, 2010, Jed attended Survivor's 10-year anniversary party.
In January 2014, the couple welcomed their first child, Kai David Hildebrand.[3]
Trivia
References
Community content is available under
CC-BY-SA
unless otherwise noted.